Assessing Creativity in the Classroom? Recording of Ep2 of Creativity in Crisis
11 June 2020
3,997
No Comment
LEGO publication on classroom assessment of creativity mentioned in the show.
11am-12pm Friday, July 10
In Episode 1 of Creativity in Crisis, we discussed large scale assessment of creativity. Guests Bill Lucas and James Kaufman and hosts Ron Beghetto and Yong Zhao had a very interesting discussion. You can watch it here.
In Episode 2, we would like to talk about creativity assessment in the classroom. Should it be done? If so, how often? Do we expect students to become more or less creative as they get older? Who should be doing the assessment? Should the assessment be included in students' report cards? What impact can we expect from assessing creativity in the classroom? These are very significant questions that we must ask.
Join us from 11 to 12pm on Friday, July 10th for a great discussion. The two guests are: Elisabeth McClure, research specialist at LEGO Foundation and Jason Blaire, art teacher at Eli Pinney Elementary School in Dublin, Ohio.
We value your views, please take the survey below. The results of the survey will be used in the discussion. Thank you.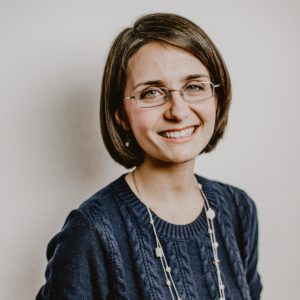 Elisabeth is a research specialist in creativity and learning at The LEGO Foundation. She is a former research fellow at the Joan Ganz Cooney Center at Sesame Workshop (2015-2017), and the lead author on the 2017 report, co-published by the Cooney Center and New America, STEM Starts Early: Grounding science, technology, engineering, and math education in early childhood. Dr. McClure received her PhD from Georgetown University, where she was trained in developmental psychology with a focus on public policy. She has conducted research on families, young children, and digital media, and her research on how babies and toddlers use video chat has been featured in The Atlantic, Science News, and on NPR, and has been used to inform policies for the American Academy of Pediatrics and the U.S. Department of Education.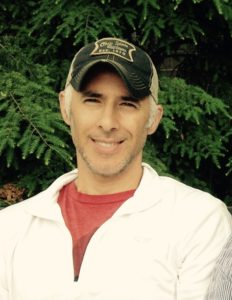 Jason Blair believes the creativity of our children will change the world. As an 18-year veteran art educator, every day he steps into his art studio, he learns from the young, creative geniuses that sit before him. He believes that to empower students to tap into their creative capacities, educators must nurture their own growth as creative agents of change. To inspire creativity in his students, Blair believes the educator must be the classroom creativity whisperer, building a community in which creativity is valued and thinking differently is not just safe, but celebrated.  Currently, Jason is co-assistant director on the Project Zero– Cultivating Creative and Civic Capacities project, in collaboration with the Columbus Museum of Art, Harvard University and local area educators.  He is also the Teacher-Leader-in-Residence with the Columbus Museum of Art. Jason has presented nationally at the Project Zero conference, The Progressive Education Network conference. the National Art Education Association conference, the Ohio Art Education conference and many more.  As a creativity consultant, he works with educators across the state, utilizing his practical classroom experiences to help others cultivate the conditions for creativity to grow and thrive. Jason received his MA in art education from The Ohio State University. Currently, he teaches elementary art at Abraham Depp Elementary School in Dublin, Ohio.