Watch Ep4 Creativity in Crisis: How well is creativity understood? A Conversation with Barb Kerr, Haiying Long, Ron Beghetto, & Yong Zhao
15 September 2020
7,435
No Comment

12:00-1:00pm Friday, September 25th US Pacific Time: In Episode 4 of Creativity in Crisis, we have invited Professors Barb Kerr and Haiying Long as our guests to discuss the current status of creativity. Please submit your views of the three questions we will use to drive our conversation below.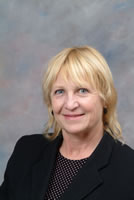 Barbara Kerr, Ph.D. holds an endowed chair as Distinguished Professor of Counseling Psychology at the University of Kansas and is an American Psychological Association Fellow. Her M.A. from the Ohio State University and her Ph.D. from the University of Missouri are both in counseling psychology. Her research has focused on the development of talent, creativity, and optimal states, while training psychologists and counselors to be talent scouts who provide positive, strengths-based services. She founded the Guidance Laboratory for Gifted and Talented at the University of Nebraska; was Associate Director of the Belin-Blank National Center for Gifted and Talented at the University of Iowa; and co-director of the National Science Foundation projects for talented at risk girls at Arizona State University. She is editor of the recent Encyclopedia of Giftedness, Creativity, and Talent Development, and author of Smart Girls: A New Psychology of Girls, Women, and Giftedness; A Handbook for Counseling Gifted and Talented; co-author of Smart Boys: Talent, Masculinity, and the Search for Meaning, Counseling Girls and Women and over one hundred articles, chapters, and papers in the area of giftedness, talent, and creativity. She currently directs the Counseling Laboratory for the Exploration of Optimal States (CLEOS) at the University of Kansas, a research through service program that identifies and guides creative adolescents. With Karen Multon, she has co-directed the NSF Project, Milestones and Danger Zones for STEM Women. Barbara Kerr specializes in psychology of creativity; issues of gender, privilege, and talent development; innovations in counseling and therapy.
Haiying Long, Ph. D., is an associate professor in the Research, Evaluation, Measurement and Statistics program in the Department of Educational Psychology at the University of Kansas. She received a dual major PhD degree in Inquiry Methodology and Educational Psychology at Indiana University (Bloomington). Prior to joining KU, she worked as a faculty member at Florida International University. Her research is at the intersection of methodological issues in educational research and substantive issues in educational psychology and has focused on quantitative methodological issues, validation and rater effects issues, rater-mediated assessment, large-scale data analysis, project evaluation, creativity, motivation, achievement, and STEM education. She is the associate editor of Thinking Skills and Creativity, served as editorial board member of Psychology of Aesthetics, Creativity, and the Arts, action editor of Creativity Research Journal, and co-editor of research topics in Frontiers in Psychology and Frontiers in Education.